A district nearing the US-Canada Border, Delta British Columbia is a hub of activity and advancement. With a population of 102,655, the Delta divides into three communities boasting a serene and untroubled way of life. Delta is known for its more relaxed ambiance with ample parks and beaches for tranquil foraying and fascinating history in its land. With B&B's afloat over the waters and several sanctuaries for bird watchers to appreciate, Delta allows for a myriad of various attractions for everyone to experience.
Delta communities celebrate a variety of activities. The North Delta community is more noted for the ravines and parks while Tsawwassen means 'towards the sea,' a name that comes from the magnificent seashore that extends from the community. More focused on the historical aspect of Delta is the Ladner populace with villages and heritage homes set in its midst.
For families looking to move into Delta, the Good Place Moving Company (a Delta moving company), offers an accessible route that provides the utmost satisfaction and peace for movers with little to no hassle involved. There are many other moving companies in Delta BC, but Delta's Good Place Moving Company Movers by far exceed all of them.
Moving Made Easy through Delta BC Movers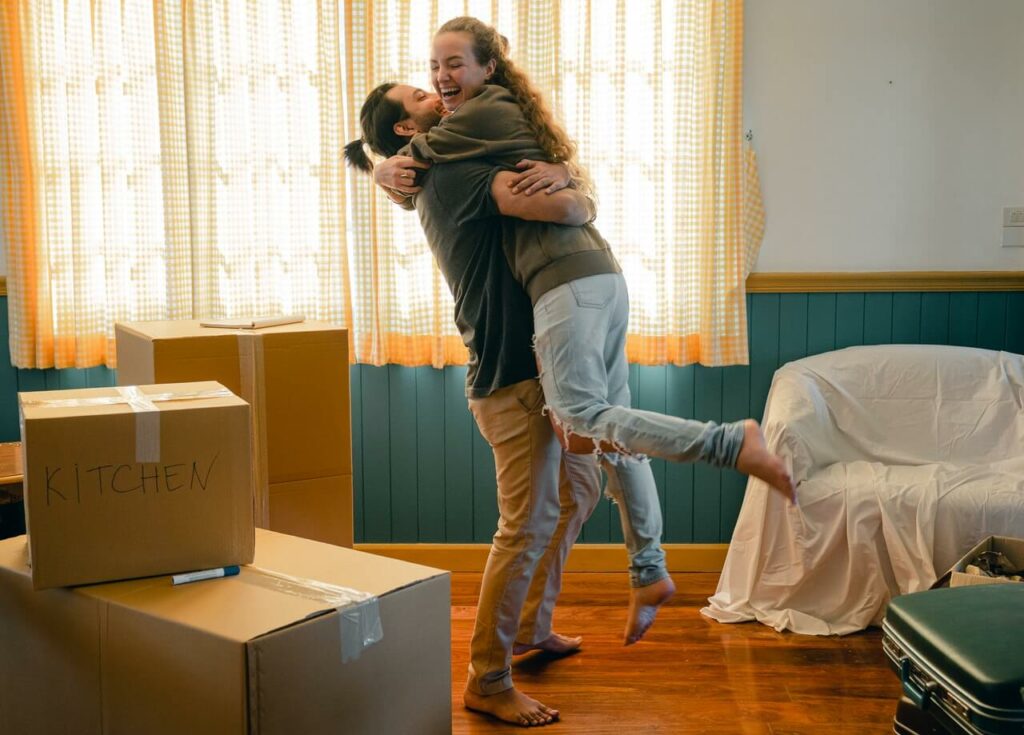 With a little perseverance and planning, the task is not as harrowing as it appears to be. All a person has to do is expend a short time and energy into packing all the stuff they own into the appropriate boxes and label them in accordance of the rooms that the things belong in or you can hire Good Place Moving Company to do your packing for you! After everything is packed and ready to be shipped, that is where the moving company's services come along. Good Place's Delta Movers needs just a little guidance from the client and can do the rest of the moving with no problem.
Most knowledgeable of the Moving Companies in Delta BC

Very familiar with the area, Good Place Movers acclimatize to the city and other than lending their services for the move, they can also point out all the merits and places of interest in the area.
Delta BC Movers – Professionalism at its best.
All the staff members at the Good Place Delta BC movers are highly capable individuals and are promised to be on their best behaviors. Credited to be friendly, they make the entire moving process very easy for the clients, offering advice so that everything goes off without any unnecessary hitches.
It Is Just A Day's Work for Delta BC Movers

Before the day of the move, the customers need to coordinate and hash out all the details with the company such as the workforce required. And within a day, all of your property is deposited at your new home.
Once delivered, the Delta BC Moving Company staff takes it upon themselves to unload all the boxes and place them in their new settings in all the relevant rooms. With all the heavy-lifting out of the way, one can get right away take to the task of unpacking and settle into their new environment with astounding efficiency.
Adept and Proficient – the Delta BC Movers

With over a decade of experience in the field, Good Place Moving knows all the little things that can go wrong and are prepared to deal with any arising complications. Having all the facilities required to make a move go as smoothly as possible, they ensure that nothing untoward takes place.
People choose us as their moving company because we are experienced, reliable, and trusted movers. Our competitive prices have made us one of the best removals services in Delta.
Use Good Place Moving Company for;
Local Moving,
Long Distance Moving
Residential Moves
Commercial Moves
Piano Moves
Restaurant Equipment
Labour Services
Heavy Equipment Moves
We also serve in Abbotsford, Mission, Burnaby, Maple Ridge, Surrey, Langley, Coquitlam, Port Coquitlam, Pitt Meadows, and anywhere else in the Lower Mainland/Fraser Valley area.
Fill out a form, and Delta Movers will contact you within hours with the best rate available for your move.