March 8, 2023
Moving Tips and Tricks from a Professional Organizer
Moving can be a daunting task, but with the help of a professional organizer and these tips and tricks, the process can become more manageable. We've compiled a list of expert advice to help you make your next move smoother and more organized.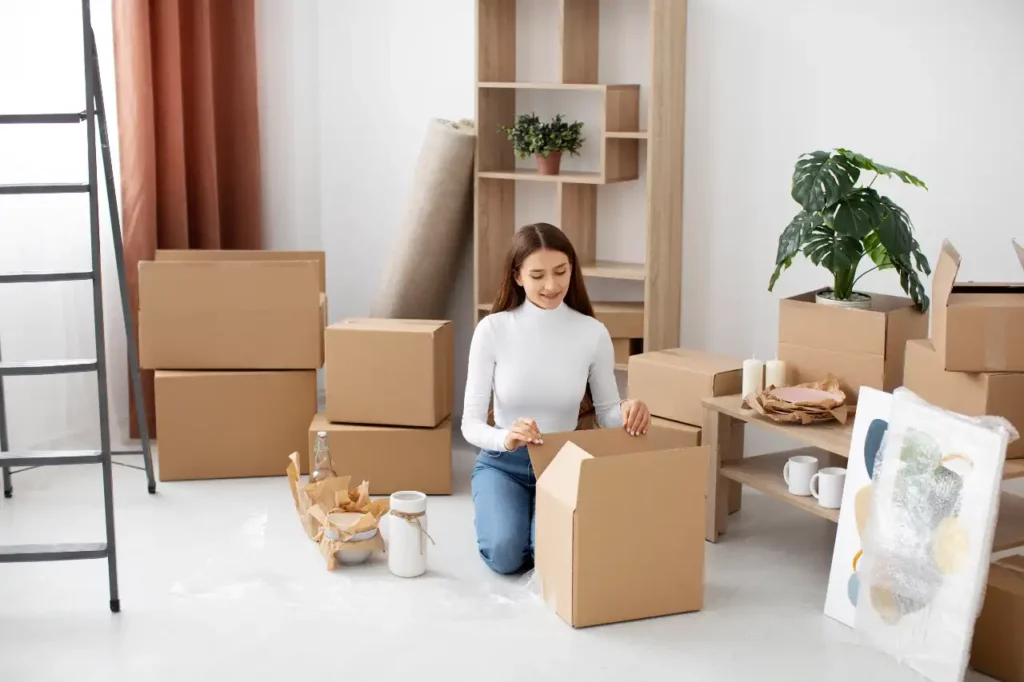 Declutter Your Belongings
Before you start packing, take the time to declutter your belongings. This will not only make the packing process easier, but it will also save you time and money in the long run. Go through each room and decide what you want to keep, donate, or throw away. You can even sell unwanted items to make some extra cash.
Create a Packing Plan
Creating a packing plan will save you a lot of time and stress during the move. Start by packing non-essential items first, such as seasonal clothing and decor. Label each box with its contents and the room it belongs in. This will make it easier for you to unpack and organize once you arrive at your new home.
Use the Right Supplies
Using the right supplies can make a big difference in the safety of your belongings during the move. Invest in high-quality boxes, packing tape, and bubble wrap. Use packing paper or newspaper to wrap fragile items, such as dishes and glassware. Don't forget to label boxes that contain fragile items.
Pack a First Day Box
Pack a first day box with essential items that you'll need on the first day in your new home. This can include toiletries, a change of clothes, bedding, and snacks. This will save you from having to search through boxes for the essentials.
Don't Overpack Boxes
It may be tempting to try to fit as much as possible into each box, but overpacking can lead to damaged items and make the boxes difficult to move. Stick to a weight limit of 50 pounds per box, and make sure each box is packed tightly without being overfilled.
Hire Professional Movers
Hiring professional local Abbotsford Movers can save you a lot of time and stress during the move. They have the experience and equipment needed to move your belongings safely and efficiently. Make sure to research and compare different moving companies before hiring one, and do not forgot to ask for a free estimate for your move.
Coordinate with Your New Home
Coordinate with your new home before the move to make sure everything is ready for your arrival. Confirm the move-in date and time, and make sure the utilities are turned on. This will make the transition smoother and less stressful.
Take Time to Unpack
Take your time to unpack and organize your belongings once you arrive at your new home. Start with the essential items and work your way through each room. Don't rush the process, as this can lead to disorganization and stress.
Label Everything
Labeling your boxes with their contents and the room they belong in will make the move smoother and more organized. You'll know exactly where everything is and where it needs to go.
Pack Smart
When packing, remember to pack smart. Don't overpack boxes, as this can make them too heavy and difficult to move. Use small boxes for heavy items, such as books, and larger boxes for lighter items, such as linens.
Pack Fragile Items Carefully
Fragile items, such as dishes and glassware, should be packed carefully using packing paper or newspaper. Use bubble wrap for extra protection. Don't forget to label the boxes that contain fragile items.
Keep Important Documents Safe
Keep important documents, such as passports, birth certificates, and insurance paperwork, with you during the move. This will ensure that they don't get lost or damaged during the move.
By following these moving tips and tricks, you can make your move smoother and more organized. Remember to take your time and stay organized, and don't be afraid to ask for help from a professional organizer or moving company if you need it. If this is an office move, you can read our article on the topic: How to plan office move.