April 13, 2023
The Cost of Moving: What to Expect and How to Budget
Relocating to a new home can be a stressful and even overwhelming experience, especially if you're trying to navigate the cost of moving on a tight budget. However, there are plenty of ways to make this process easier and less challenging. The key is in planning and budgeting for your move. But to do this, you will first need to know what costs you can expect, and that's what we're here to help you with. We've consulted experienced experts from a reputable moving company, and with their help, we've prepared a breakdown of all moving-related costs you can expect. Plus, we've gathered valuable tips to help you make the process as budget-friendly as possible.
The Cost of Moving: How to Successfully Budget For Your Relocation?
Moving to a new home can be indeed an exciting adventure. However, it can also be a costly one. Moving expenses can quickly add up between hiring professional movers, buying packing supplies, and covering transportation costs. So if you're not careful, you can easily be overspending and stressed out.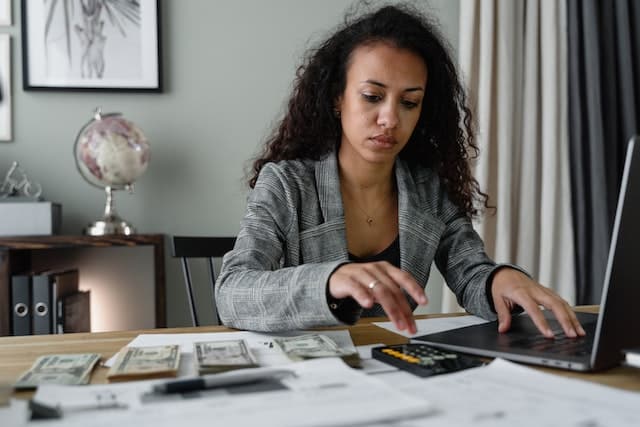 That's why planning and budgeting are essential for all the costs involved in moving. By taking the time to research and prepare, you can ensure you have enough money to cover all your expenses and avoid any unpleasant surprises along the way. So if you're planning a move, buckle up, and get ready to learn everything you need to know to budget for your move successfully.
Packing and Moving Supplies
One of the first expenses you'll encounter when moving is the cost of packing and moving supplies. These include boxes, tape, bubble wrap, and packing paper. The cost of these supplies can add up quickly, especially if you have a lot of belongings to pack.
However, there are plenty of ways to save on your moving supplies. For example, you can get free boxes from local stores or online marketplaces. Many retailers and grocery stores have cardboard boxes they're willing to give away. Alternatively, you can buy second-hand boxes from social media groups or online marketplaces. You can also use items like towels or blankets to wrap fragile items instead of buying bubble wrap.
Moving Services
If you're hiring professional movers, the cost of their services will depend on various factors. For instance, the distance of your move, the number of items you need to move, and the level of service you require are factors to consider. Some moving companies may offer packing services or storage solutions, which can add to the overall cost.
To save money, experts from Consumer Opinion, a renowned database of different providers and services, advise comparing prices from multiple moving companies and considering doing some of the work yourself, such as packing, loading, and unloading the truck. You can also opt for a DIY moving truck rental, which can be more cost-effective. However, we strongly advise against this for health and safety reasons. 
Travel Expenses
If you're moving long-distance, travel expenses can be a high cost. That includes gas, lodging, and meals. If you're driving a rental truck, be sure to factor in the insurance cost. To save money, plan your route carefully and look for ways to cut down on expenses, such as packing snacks and meals instead of eating out. You can also consider carpooling with friends or family to split the cost of gas and lodging.
Utility Setup and Moving Fees
When you move into a new home, you'll encounter fees for setting up utilities such as electricity, gas, and water. These fees can vary depending on the provider and your location. You may also encounter expenses related to moving, such as parking permits or elevator fees if you're moving into an apartment.
To budget for these expenses, research the costs associated with your new home and contact your utility providers to get an estimate of their fees. You can also negotiate with your utility providers to waive some of your fees or give you a discount.
Storage Solutions
If you're downsizing or your new home isn't ready, you may need to store some of your belongings in a storage unit. The cost of a storage unit can vary, so to save money, look for storage facilities that offer discounts for long-term rentals or consider sharing a unit with a friend or family member. You can also negotiate with the storage facility to waive some of the fees.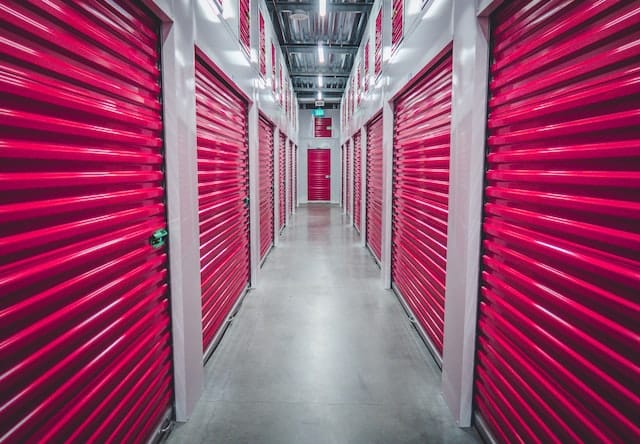 Cleaning and Repairs
Before moving out of your home, you must clean it thoroughly. That can include carpet cleaning, window washing, and general deep cleaning. You may also need to repair the property by patching holes or painting walls.
To save money, consider cleaning and repairing yourself or hiring a professional cleaning service that discounts move-out cleanings. You can also negotiate with your landlord or property manager to waive some cleaning and repair fees. If you're selling your home, you can discuss this with the new owners.
Temporary Housing
Another cost of moving to consider is temporary housing. If you're moving far away, you may need to stay in a hotel or rental property until your new home is ready. That can be expensive, so budgeting for it in advance is essential. To save money on temporary housing, consider staying with friends or family instead of booking a hotel.
How to Budget for Your Move?
Now that you know what moving costs you can expect, let's determine how to budget for your move. We research moving tips from a professional organization, and experts advise creating a spreadsheet or budgeting tool to track your expenses, listing even the most negligible cost you expect to encounter. That will help you keep track of your spending and avoid going over your budget. On top of that, be sure to factor in any unexpected expenses that may arise during your move, such as lost or damaged items.
Once you have the list of expenses in front of you, you'll also be able to determine where you can save money.  For example, you look for coupons and discounts on moving supplies and services. Some moving companies offer discounts to customers who book online or refer friends. You can also save money by scheduling your move during the off-season.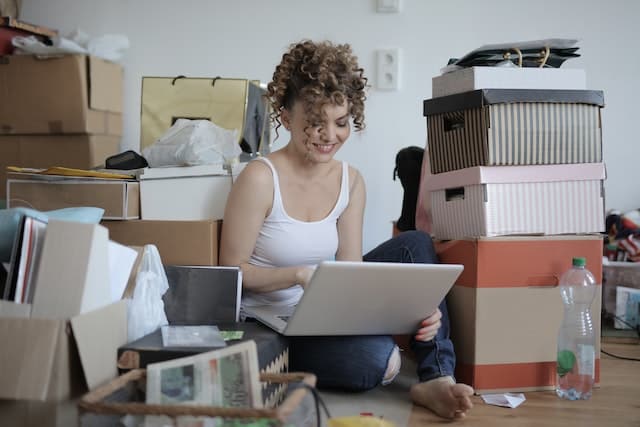 Also, there are plenty of ways to save money when packing. First of all, make sure to start packing early. That will give you plenty of time to sort through your belongings and decide what to keep and get rid of. You can also pack gradually, one room at a time, instead of trying to pack everything simultaneously. That will reduce stress and help you avoid last-minute packing. On top of that, you can use the opportunity to sell items you no longer need and earn extra cash for your moving budget.
The Bottom Line
Ultimately, the key to a successful move is to be proactive and stay organized. Make a list of all your expenses, and consider different options to cut costs, such as packing your boxes or driving a moving truck yourself. By doing so, you'll be able to stay on top of your expenses and avoid any last-minute surprises related to the cost of moving.
Finally, it's essential to remember that moving can also be an emotional experience. Leaving behind familiar surroundings and friends can be challenging but also an opportunity for growth and change. By approaching your move with a positive attitude and a clear plan, you'll be better equipped to face the challenges that come your way and create a new home that feels just as comfortable and familiar as your old one.