August 25, 2021
Vancouver Piano Mover ( Top Rated #1)
Being a Vancouver piano mover is a tricky job that deserves only the best professionals to assist you with this difficult job. Piano movers consider several factors to complete a successful job where the instrument reaches its destination in one piece.
If you are in Vancouver and need reliable piano movers, Good Place Moving is the best option for your needs. We are highly dedicated to cherishing memories of good music by maintaining whatever type of piano in crisp condition, as you delivered it to us.
Good Place Moving specializes in long-distance moving, with up to 15 years of reliable experience. We are entirely insured and prioritize the customer's convenience through top-notch quality and excellent service.
GRAND PIANOS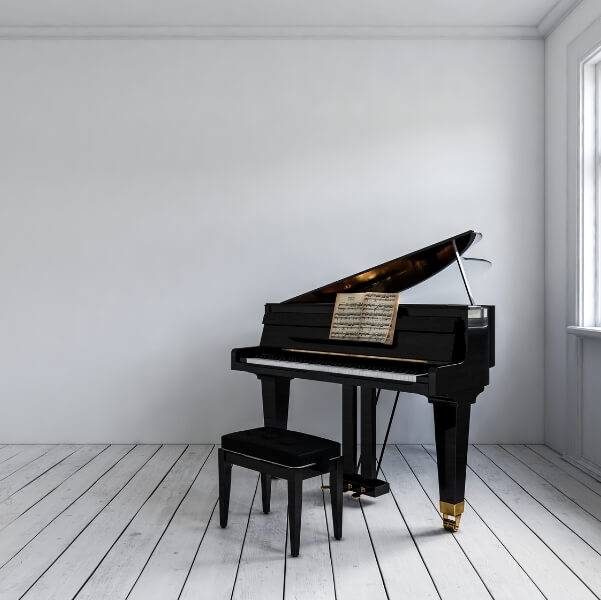 Grand pianos are pretty bulky and require ample space to carry in. Grand pianos need more laborers and plenty of equipment to ensure they reach their destination safely. Here are some of the grand pianos we have a good experience of working with. The information below only means we can agree to carry all of your special instruments to and from wherever you intend. Transportation ranges from $700 to $1500, depending on respective features.
1. PETITE GRAND PIANO
The petite grandis the smallest size of all grand pianos, ranging from 4 feet up to 4 feet 10 inches. The petite grand requires about four people to carry it, to cover at least three sides of the petite grand. It is about half a meter to 0.75 meters wide and maintains a general weight from 400 pounds to 750 pounds. You will also require dollies, locking straps, and belts to transport it completely.
Therefore, such a package considers hourly charges, the number of stairs, the flat rate, and the variables according to the distance, incidental expenses, and several stairs covered. All grand pianos require the presence of a piano expert to dismantle the pieces then reassemble them carefully.
2. BABY GRAND PIANO
The baby grand piano is slightly bigger than the previous piano. It has 5 feet to 5 feet 6 inches and weighs from 500 to 650 pounds. It requires three to four piano movers to support its weight against along the horizontal surface and stairs for buildings without lifts.
The piano also needs to be broken down since it has several moving parts, and we entrust these tasks to the best specialists. However, other charges will count according to distance to your destination, either locally in Vancouver or to other areas. Our prices are very comprehensive for our clients.
3. CONCERT GRAND PIANO
The Concert grand piano is much larger and heavier compared to other horizontal pianos. The concert pianos are generally large, with lengths from7 feet to 9 feet; concert pianos are very bulky in size. They weigh averagely from 900 to 1200 pounds, depending on the brands' size differences.
It is the finest of grand pianos. Due to its great sizing and excellence in quality, thus requires optimum and attentive care. It requires small cranes to move the extraordinarily vast and heavy parts and at least a team of seven people. The concert piano also requires an experienced technician to disengage several features and assemble them all.
VERTICAL PIANOS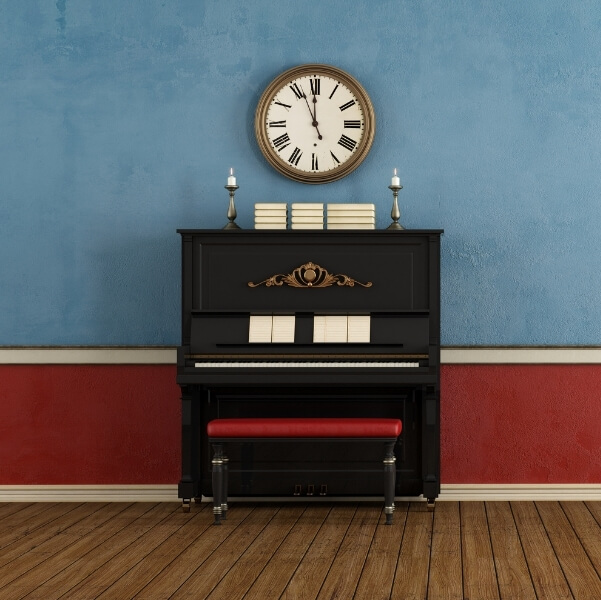 On the other hand, Upright pianos are less wide than grand pianos, as they have a straight back. The piano components move vertically and are pretty complicated, hence the compact design. The vertical pianos are easier to move and don't require dismantling the piece to several parts. The average cost of transporting upright pianos ranges from $300 – $ 800, depending on the several charges involved.
1. UPRIGHT PIANO
Piano movers handle the upright piano quickly since it fits through most doors and isn't as confusing through corners. Also known as grandma's piano, they mostly range from 550-1000 pounds and are 48″ to 60″ high. The weight of upright pianos changes depending on the wood type as well as its brand.
Averagely, upright pianos weigh at least 700-1000 pounds, meaning they need several carriers. It will take a minimum of four people to handle one upright piano along level ground.
The cost of carrying an upright piano depends on whether it is on a higher floor, stairs, or a lift and the distance to the destination.
2. SNIPET PIANO
A snipet piano is a type of vertical piano much smaller in size than grandma's piano. The design of the snippet piano is a compact design, standing at three feet tall and at least 55 to 60 inches in length. Smaller spinets are weighing about 350 pounds, and some go up to and even 500 pounds. For these, you require at least 3 to 7 people to handle the weight of a spinet without damaging it.
At Good Place Moving, we always have extra movers on hand to move those heavy pianos to maneuver through sharp turns, doors and down sets of stairs.
3. Console Pianos
Console pianos seem more prominent than a snippet piano, but they have the general upright piano design. A console weighs an average of 400- 800 pounds depending on the brand and quality density of the wood. The height is from 40 for the small ones and
Dependent on the weight, we carry your consoles through the most problematic spaces when well wrapped and put together. Trust us with moving a piano to its prospected destination, and we are bound to deliver in the best condition.
FACTORS INVOLVED FOR VANCOUVER PIANO MOVING
Knowing the range of pianos we are specialized in moving for our clients, we will take you through a sample breakdown of services involved in moving pianos. To ensure we deliver in the required time, return the products in the best condition and package correctly, specialists at Good Place Moving have a series of precise requirements.
1. TYPE OF INSTRUMENT
After a client's brief on the type of instrument they intend to entrust our services with, we go ahead to determine what specific qualities of the piano are. The markers include:
The piano parts and whether they are movable or compact.
The piano's weight.
The design of the piano.
The dimensions.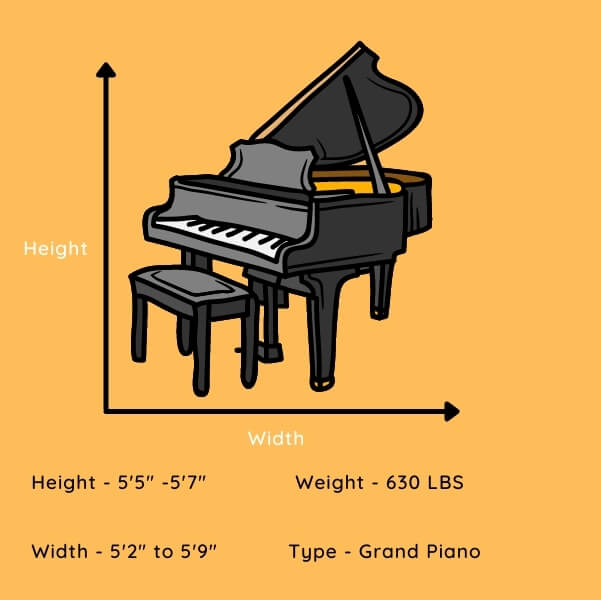 The significance of handling pianos according to specific types is determining the amount of labor (piano movers) and whether to book particular experts. Piano movers are knowledgeable about breaking down pianos such as grand pianos or organs that consist of several vital parts. Good place moving always assign the best experts to handle grand pianos from, through, and to the destination of a moving journey.
2. SPECIAL PACKING
We are a Vancouver Piano moving company that understands the delicacy of musical instruments. Hence, at Good Place Moving, we invest in the best packaging products to ensure pianos' smooth and safe arrival.
Pianos deserve to be wrapped in several layers of impact protective packaging to ensure zero markings of the elegant finish.
Since we have good experience in long-distance moving, the piano movers know how to wrap and pack the instrument for any condition.
Entrust us with your packaging work to ensure the safe arrival of your piano to the desired destination.
3. DISTANCE TO BE COVERED
Depending on the distance of the journey you intend to transport your instrument, we offer assurance to deliver anywhere within the Lower Mainland. The length of overall distance determines the cost of trucks' fuel, the time to transport the object, and the route's nature up to the required destination.
The distance also affects the transport of laborers, so don't hesitate to give complete details regarding this factor. No moving job is too unique that our sociality and experience will fail to cover.
4. INSURANCE
Our team prioritizes the work at hand, ensuring we cover all types of insurance for our client's best interests. We employ full-time workers who complete the entire job, thus guaranteeing each one ultimately from accidents or other issues.
Due to the commitment level of our company to safeguarding clients' products, we are fully insured for all properties. The significance is both ours and our clients if anything beyond our power occurs.
You can confirm these details from the Good Place Moving bill of lading we issue on the appointments before the job.
5. MOVING EQUIPMENT
The pianos also require special equipment to carry, depending on the size and weight. Here at a Good Place Moving, we have all this equipment;
Dollies

Hump straps

Packing tapes

Skid boards

Protective paddings and blankets

Locking belts

Hoists and cranes
Our piano movers are well trained with all this equipment to provide you with the best transportation service. Clients can reach out to us for more clarification if they intend to understand further. Still, the entire situation is entirely handled in our hands.
IMPORTANT INFORMATION FOR PIANO DELIVERY
The Good Place Moving Company works best if they have a concise image of the destination. There are crucial segments we expect from our clients, which we can take you through for definition.
If you intend to use our piano moving services, we must know if stairs or elevator access is available. The number of stairs plays a massive role in assessing the final price of a job contract since it involves several players.
A) NUMBER OF STAIRS
A contract that involves taking the piano to the fourth floor and below requires several experienced lifters. The grand pianos are dismantled and carried in parts, which are so heavy that they ought to be accepted by over five people.
For upright pianos, you require at least four to five piano movers as they need to take the piano up slowly and carefully in its wrapped form. For the second floors and below, the workers at Good Place Moving consider employing cranes and hoists to eases the task.
Depending on the level of tact employed, the bill amounts to the specific number of stairs covered and the different piano movers/ equipment utilized for the tasks.
B) THE SIZING OF ENTRANCES
We require the sizing of the entries through where the piano movers take the pianos. If a building has retro designs with minimal spacing for halls, alert the person serving your order to enable them to plan accordingly.
Alternatively, some of the walls in the buildings might limit the opening of doors to a room or building, meaning the door opens halfway. You alert the movers to carry equipment that enhances smoother entrances for your coveted instruments for such occasions.
Does the staircase have a sharp turn? Does the entrance have narrow access? Is the door hinging on a limiting tilt? We need answers to all these questions to ensure a smooth process while transporting your piano to its new home.
C) THE NATURE OF THE FLOORS
The material of the floor determines whether we can trust moving equipment to transport your machine. It would help if you outlined a brief description of the nature of your compound leading to the destination. The critical notes' significance assists piano movers in inventing several tactics that will work effectively for the contract.
It would help if you also gave us a heads up on the floor's texture, such as rough terrain or grass between the building and vehicle. Such information is also vital for people who intend to transport equipment for concerts or other events. Is there an unmovable carpet that might hinder basic movement that we should be prepared for? These keynotes are the best-added pieces of information that will save time and costs for both ends of Good Place Moving contracts.
We are very eager to provide the most pleasurable experience with our clients at Good Place Moving. We hope to serve you with the best of our knowledge and form lasting professional relationships with our clients. We have some of the best references from previous jobs that are readily provided on request. Let us make any moving job seem like child's play by reaching out to us.