June 9, 2023
Good Place Moving Aims To Be The Best
When it comes to moving, choosing a reliable and customer-centric moving company can make all the difference. In the beautiful city of Chilliwack, there is one name that stands out: Good Place Movers. With a strong commitment to customer satisfaction, a relentless work ethic, and stringent quality controls, Good Place Movers has earned its reputation as the premier Chilliwack moving company. Let's explore why they aim to be the best and how they consistently deliver exceptional moving experiences for their customers.
Putting Customers First:
At Good Place Movers, customer satisfaction is at the heart of everything they do. They understand that moving can be a stressful time, and their mission is to alleviate that stress and provide a seamless and pleasant experience. From the moment you contact them until the last box is unpacked, they prioritize your needs and go above and beyond to ensure your satisfaction.
As Chilliwack Movers, Good Place Movers understands the unique requirements of the local community. They have developed an in-depth knowledge of the area, including navigating residential neighborhoods, traffic patterns, and building regulations. This familiarity allows them to provide efficient and tailored moving solutions that meet the specific needs of Chilliwack residents.
Relentless Work Ethic:
Good Place Movers takes pride in their strong work ethic and dedication to excellence. Their team of highly trained professionals is committed to delivering top-notch service with efficiency and precision. They approach each move with the utmost care and attention to detail, treating your belongings as if they were their own.
From packing fragile items to handling bulky furniture, Good Place Movers ensures that your property stays safe throughout the entire moving process. They employ stringent quality controls to guarantee that every step, from packing and loading to transportation and unloading, is executed with the highest level of care and expertise.
Quality Controls and Safety Measures:
As a reputable Chilliwack moving company, Good Place Movers places paramount importance on the safety of your belongings. They have implemented comprehensive quality controls and safety measures to provide peace of mind during your move.
Their team of professionals undergoes rigorous training, equipping them with the skills and knowledge necessary to handle various moving scenarios. They are well-versed in industry best practices and adhere to strict safety protocols to ensure the protection of your property at all times.
Additionally, Good Place Movers maintains a fleet of well-maintained and fully equipped moving trucks, designed to transport your belongings securely. They prioritize the proper packing and organization of items to prevent any damage during transit. Rest assured that your valuables are in capable hands with Good Place Movers.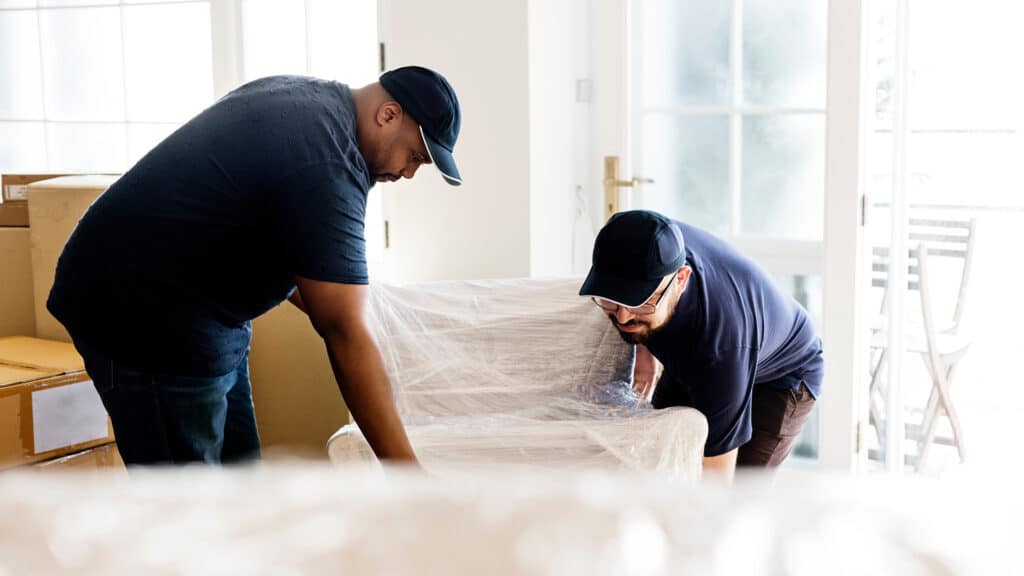 When it comes to moving, Good Place Movers stands out as the epitome of excellence in Chilliwack. Their commitment to putting customers first, combined with their relentless work ethic and stringent quality controls, sets them apart as the go-to moving company in the area. Whether you're moving locally or long-distance, Good Place Movers is dedicated to delivering a seamless and stress-free experience.
As Chilliwack Movers, Good Place Movers takes pride in their ability to navigate the unique challenges of the local community. Their expertise, combined with their exceptional customer service, ensures that your move is handled with utmost care and professionalism.
Choose Good Place Movers for your next move in Chilliwack, and experience the best in the industry. Trust them to go above and beyond to make your moving experience pleasant, efficient, and safe. With Good Place Movers, your satisfaction is their ultimate goal, and they are committed to exceeding your expectations every step of the way.